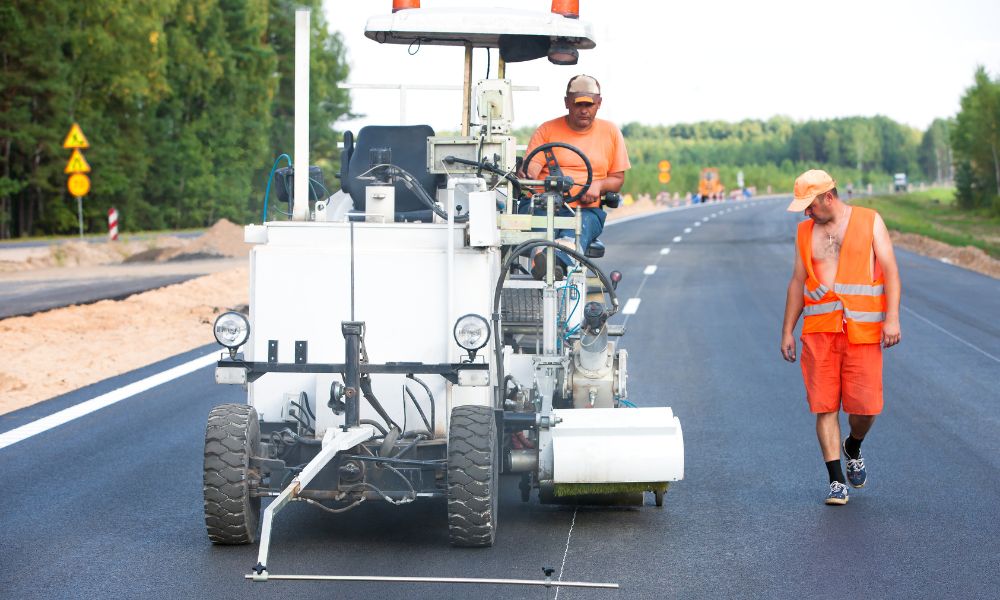 Line striping machines paint lines on surfaces, such as parking spaces and roads. The devices apply a line of paint that's visible from far away. You can also use line striping machines to mark off areas where construction work is happening or other hazardous areas. Use the following technique when painting gradual turns with a line striping machine.
Make Sure Your Tip Is Clean
A dirty tip can cause all kinds of problems, including wonky lines. Be sure to clean your machine's tip after each use so you don't waste time at a jobsite. You can use a wire brush to assist with removing clogs.
Make sure you set up your line striping machine correctly before you start working on any project. This will save you time and effort in the long run.
How It's Done
To stripe gradual turns, you need to apply slight pressure to the handles in the direction you want. Much like a bicycle, your handles guide the wheel around curves.
One of the most important things to remember when painting a gradual turn with a line striping machine is to make sure you keep enough paint in the reservoir. It's better to have too much paint than too little. Even as you are ending a striping project, ensure you have enough paint that you won't have to pause to refill in the middle of a turn.
Keep a Steady Pace
Another tip to creating beautiful curves with your line striping equipment is to go slow. Paint slower when creating a curve to ensure accuracy, especially if you are a beginner. Once you master the technique, it's smooth striping from there.
When you're first starting out, it's easy to be frustrated with your results. If you aren't happy with the first few attempts, try again. Each time, you'll be able to improve your technique.