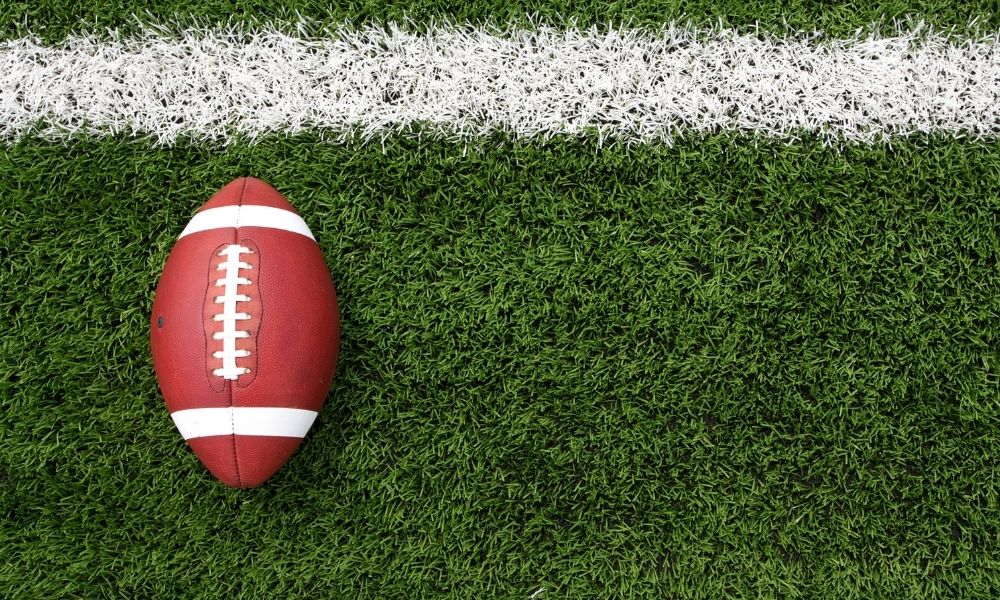 As the iconic coach Vince Lombardi once said, "Football is like life: It requires perseverance, self-denial, hard work, sacrifice, dedication, and respect for authority." Maintaining the playing field year-round requires the same hard work, dedication, and perseverance.
Football fields are where all the game-day action takes place, and they aren't just your average neighborhood lawn. These grass or natural turf fields require an ongoing process of continuous maintenance. Neglecting careful and critical maintenance—during the on-season and off-season—could lead to some regrettable consequences. These possible grievances include the loss of optimal playing quality for players. Not to mention lacking visual appeal for spectators in the stands or on screen.
Curious how to carefully manage and maintain a good-looking grassy sports pitch? The key is to protect and defend against any offensive and defensive abuse throughout the seasons. Here's a closer look at how to maintain football fields during and after the season.
The Basics: Optimizing a Healthy, Green Field
Football fields can become unsafe for gameplay without the fundamental planning and execution of maintenance strategies. Let alone appearing sparse, overgrown, or unattractive. For this reason, ensuring a healthy, green, and optimally maintained field is essential using your current budget and available resources. To maintain football fields during and after the season, know how to use the following techniques effectively.
Mowing
Proper mowing is the key to maintaining healthy and happy turf. Ergo, establishing a seasonal mowing routine is necessary throughout the year. The mowing of your field should keep blades at a playable, manageable height. The right grass height ensures optimal playing conditions during football season. Note that the appropriate mowing height may depend on the species of grass.
Otherwise, keep the mower blade lower during warmer months and higher during the after-season. A standard rule of thumb is to avoid cutting more than one-third of the leaf blade off. Avoid damaging the grass with poorly-sharpened mower blades also—nobody desires accidentally ripping instead of shearing. Continually mowing in a new direction is a technique that assures evenly cut grass across the field.
Fertilizing and Seeding
Next up in our field maintenance guide is the use of fertilization. A regular fertilization schedule helps ensure the field's grass grows well into the winter. Consistent feeding also allows the playing space to repair from the constant wear and tear. During this growing period, spread out seeds after games and practices. Even more so in areas with heavy wear or abuse from players on the field. Maintaining a constant growth pattern helps resolve voids or threadbare spaces.
Then, fertilize well into the fall season to provide proper nutrients for root growth. When spring comes around, the field will green up well, and you'll have a reliable, robust foundation for warmer weather conditions. However, always consult with an expert and use a fertilizer with caution to prevent unwanted fauna or excessive overgrowth. You can also test the soil to ensure that the field has suitable nutrient levels.
Watering
Another essential factor on the field maintenance list a reliable irrigation system. Keeping a healthy turf continually on the field requires proper watering techniques. Otherwise, overwatering or underwatering could lead to lasting, detrimental effects. Continue to water grass that looks dry or wilted for this reason.
Be strategic with irrigation to allow the grass to receive the necessary moisture to grow actively throughout the playing season. Deep and even watering is the best approach. The ultimate goal is to restore and repair the field's condition for current use—and future use. Your field's irrigation system will need winterization in the after-season.
Supplementary Efforts: Controlling Traffic and Wear
Besides the basics mentioned above, additional control efforts help prevent damage or destruction to the football field. Aim to avoid wear and tear with the following proven tactics.
Aerification
Aerating is pivotal after a long and grueling playing season. Soil compaction can create extensive wear and tear and weaken the surface of football fields. This compaction hinders healthy growth by decreasing underground air space and hindering effective water movement to the soil. Ergo, aerification is a wise defense technique to help boost air exchange and promote deeper and healthier root development.
Weed Control
Controlling and stopping weed growth on the football field is ideal in the after-season. Weeds can be an inconvenience for not only visual aesthetics but also functionality. Before using chemical products or solutions, talk with a specialist that can help control rampant growth without damaging the field.
Traffic and Wear Control
Athletic fields need time to recover after regular use. Traditional wear isn't preventable during football games. However, relocate other sports-related activities if necessary. Work with the right coaches, leaders, or directors to reduce wear on certain high-traffic areas. Rotate activities to different locations when possible. When a region of the field is excessively worn—and frankly not in good condition—keep traffic off so the area can recover.
Painting the Field: Professional Line Striping
Whether you're a field manager, maintenance director, or athletic administrator, you should know the proper care and work required to maintain this playing surface. Professionally maintaining football field paint stripes is the final aspect to consider during the playing season. Remember that a well-maintained field is easier to paint—and helps striped lines last longer without needing reapplication.
Use the Right Equipment for the Job
Painting a football field is not the quickest or simplest task. However, investing in quality field striping equipment and accessories can provide the most proficient, productive process. Not to mention a professional look when completed. Clear, straight lines help players, refs, and fans keep tabs on the action during a game. With proper planning and the right tools at hand, you can ensure and maintain polished paint stripes time and time again.
Trueline Stripers: Truly Professional Lines
Here at Trusco Manufacturing, we offer a wide range of high-quality field striping equipment to create professional lines with easy operation and maneuverability. To invest in a field striping machine built to last a lifetime, select your choice of model from our Trueline Grass collection. Watch the demo video on our website today, or give our customer service team a call toll-free at 1-800-327-8859. We offer a 30-day satisfaction guarantee on any of our Trueline Stripers.