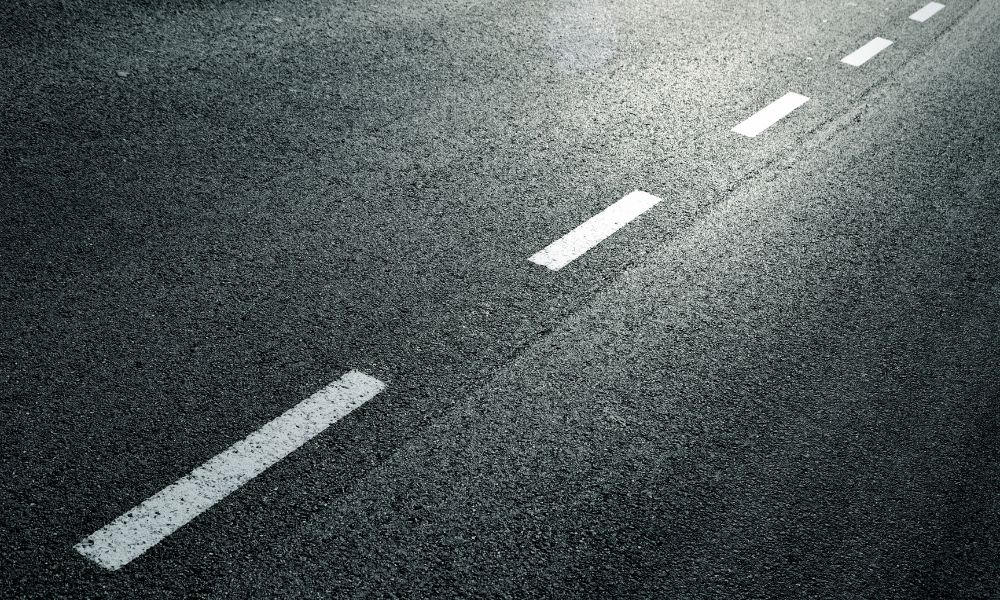 Paint striping machines are an essential part of any professional striping project. Whether you need to touch up the paint at your company location or you provide this service to businesses in your area, you want to be sure that you choose the right paint striping machine to get the job done right. However, there are many different models of paint equipment on the market today, and each one is a little different. It can be difficult to know which paint striping machine will work best for your needs. In this article, you'll discover what you should look for in good paint striping equipment; you will also learn some examples of accessories that will help make your job a little easier.
Choose a Suitable Paint Striping Machine for the Job
Before you start painting, you need to fully understand the scope of the job you need to complete. These machines can complete parking lot restriping projects or completely mark a sports field—the possibilities are numerous. Once you understand the work ahead, choose a suitable paint striping machine for the position. There are many different factors to consider when choosing your striping equipment. To get started, here are some questions you should ask yourself:
Can this machine handle this capacity of work?
Is it strong enough for my application? If not, how much power do I really need?
Will this fit in my truck bed or trailer?
Are there multiple modes of operation available on this machine so that we can adjust for different applications during installation?
Consider New vs. Used
The next decision to make before buying your equipment is whether you want a new or used paint striping machine. Many people base this decision on their budget. There are advantages and disadvantages associated with both options:
Buying new: You can get exactly what you want without having to compromise on quality or features; however, it is always more expensive than buying second-hand equipment.
Buying second-hand: It requires less capital upfront but can mean dealing with faults that may have been unknown when purchased from the previous owner.
Keep It Simple
There are many factors to consider when choosing the right paint striping machine. It can be difficult to find one that meets all of your needs, but there are a few things you should keep in mind when making your decision.
Choose a machine that fits your budget.
Choose a machine that will last for years.
Choose a machine that is easy to use and maintain, as well as easy to transport if necessary.
Choose a Reliable Supplier
When choosing a paint striping machine, you need to consider the type of supplier that you are going to buy from. A good supplier will provide you with information on how to use the machine, training in its operation and maintenance, and parts for repairs. You should also look for a company that has a good reputation for providing excellent customer service.
Enhance Your Paint Striping Machine
As you're looking for information on how to choose the right paint striping machine, there are several additions that can enhance your experience.
Double Line Kit: This tool is a great time saver, as it produces double lines with each pass, helping you complete larger jobs quicker. Ideal for streets, this kit comes with dual controls that give you the flexibility to control each line separately. Lines can be adjusted from 3″ to 10″ apart. Our kit includes everything needed for a second line, including paint line, paint line support, guideline pointer, cable, hand control, 4″ spray box, commercial shut-off valve, and adjustable box hanger.
Hand Spray Gun: One of the best accessories on the market is the Model 523 Airless Hand Spray Gun. This is a commercial-grade hand spray gun that can handle any type of paint. Designed to be durable and last for years, this hand spray gun will help make jobs easier by allowing for ease when painting symbols, arrows, and more! This particular one comes with a 25 ft. retractable paint line, two additional spray tips, and an 18″ brass extension.
Water and Solvent Flushing System: A refillable tank is a wonderful addition to any paint sprayer. This tank can hold enough solvent to clean your entire spray assembly more than 15 times. With a simple push of a button, it washes out the paint residue in seconds. Proper cleaning of your machine is vital to its function. This accessory prevents paint from drying on your tips leading to jagged lines and poor performance.
Remember That It's Not as Easy As it Looks
Choosing the right paint striping machine is not as simple as it looks. You have to consider your initial investment. You want to make sure you have enough money in your budget to get a good quality paint striping machine that is suitable for your needs. You also need to make sure that the machine you choose is suitable for the job at hand; otherwise, it won't work properly. Durability and reliability are key components of your project's success. You'll want an effective, reliable device that consistently delivers—especially if you plan on using this particular piece of equipment frequently as a small business owner.
Ease of use is important. Any new tool or accessory must be easy to manage and not overly complicated. Find a machine that works seamlessly with your existing tools, so there aren't any unnecessary complications. This should also be taken into consideration when purchasing replacement parts or accessories.
Consult With an Expert
If you're not sure which machine is right for you, get in touch with the experts. You can call or email us, and we'll help you find a machine that works for your needs. We can review your paint striping goals and discuss how to achieve them. This way, you don't have to worry about making an investment in the wrong product.
Your Project Awaits
Now that you know how to choose a paint striping machine, it's time to get started on your next project. From soccer fields to concrete, we've got everything you need to make sure it turns out stunning.